Timber Paling (Picket) Fencing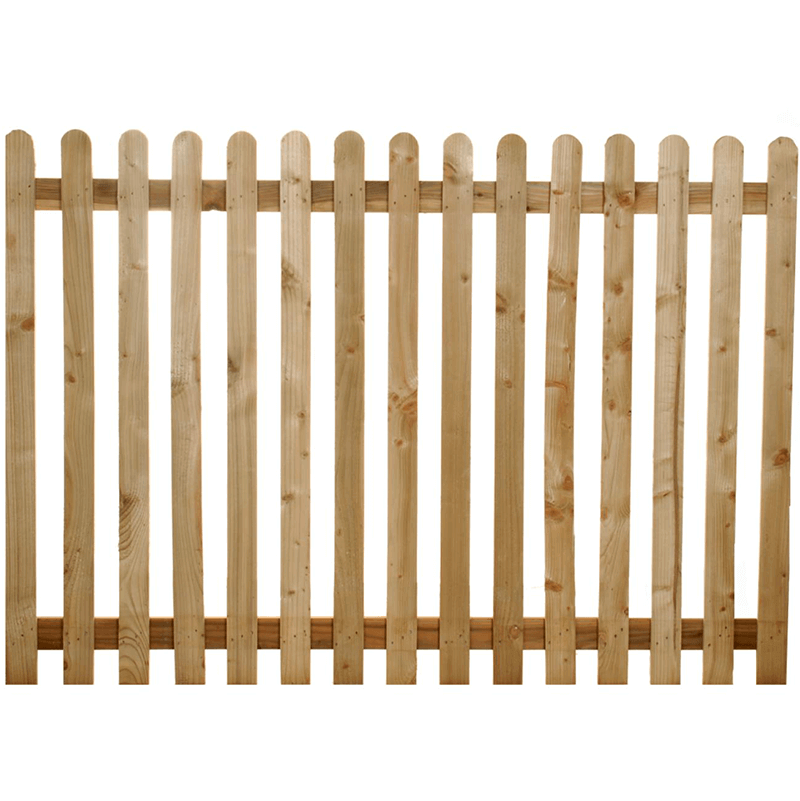 Flat Top
2' (600mm) – £33.00
3' (900mm) – £36.00
4' (1200mm) – £41.00
5' (1500mm) – £46.00
6' (1800mm) – £54.00
Scalloped/Arched
2' (600mm) – £40.00
3' (900mm) – £44.00
4' (1200mm) – £49.00
5' (1500mm) – £54.00
6' (1800mm) – £61.00
Timber Paling fencing is much softer style of fencing  more suited for gardens that do not require high security. Think of your traditional cottage style appearance. These come in a range of different designs and a choice of two shades, Tanalised green (natural) or Tanalised brown.
75mm x 22mm (3″ x 1″) timber pales
75mm x 22mm (3″ x 1″) timber rails
Ring Shank sheradised nails used – Non rust
Made to measure gates to match also available
This style of fencing can either be fitted as individual panels between posts or as a continuous line on posts and rails.