The Story
We're proud of our roots.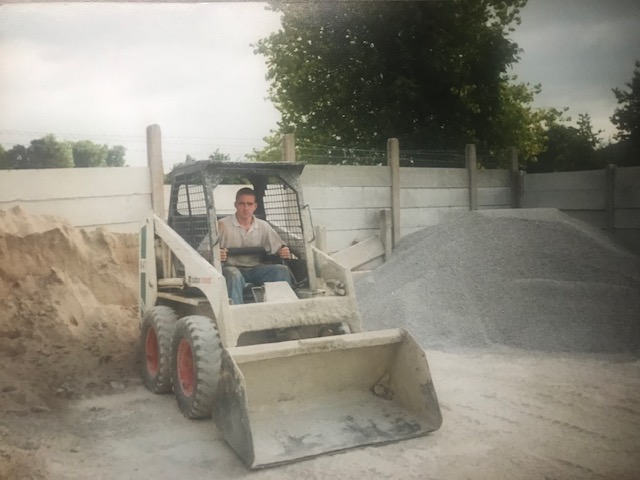 Tony Duckett's story started in 1992 when he left school at the age of fifteen to go straight into the Fencing business. Tony joined Fenceways in Levenshulme as an apprentice and very quickly knew it was the career path he wanted to follow. He soon learned the ropes and in 1994 joined Curran Fencing under the leadership of its founder Brian Curran. If his time at Fenceways was the beginning of his apprenticeship the move to Curran moved him to a new level in the Fencing business. Tony spent 6 years with Curran and ironically moved back to Fenceways when a new opportunity opened up for him. So after another 3 years with Fenceways he returned to Curran and undertook new responsibilities including the role of Estimator.
Tony decided to have a go on his own and in 2014 set up Chapel Fencing and brought his son Luke into the business. However in late 2019 Brian Curran decided to retire and approached Tony with a view to taking over the business. Agreement reached so in January 2020 Tony acquired Curran Fencing and the circle was complete.
Curran Fencing was born in 1979 and traded out of a trusty black briefcase and a small lock up yard in central Stockport. The founder, Brian Curran and his wife, Linda ran the business from the dining room table whilst also juggling the demands of raising a young family.
By 1982, business had grown significantly that a more permanent premises was sought and Hawkins Street Trading Estate became the official home of Curran Fencing.
In 1988, Brian's son, Stephen, joined the business after leaving school and was thrown in at the deep end learning all aspects from erecting to manufacturing and estimating to ordering so he could become Brian's right-hand man and eventual successor. Since then, there has been a lot of change and a tremendous increase in the size of the business.
Brian was at the helm until September 2014 when he decided it was time to hand over the trusty briefcase to his son, Stephen.
We still trade from the same premises in Reddish today and have been there for over 30 years which is testament to our excellent reputation as a local family business delivering a first class service.
We're proud of our roots.
How can we help?
Experience our first class service today!