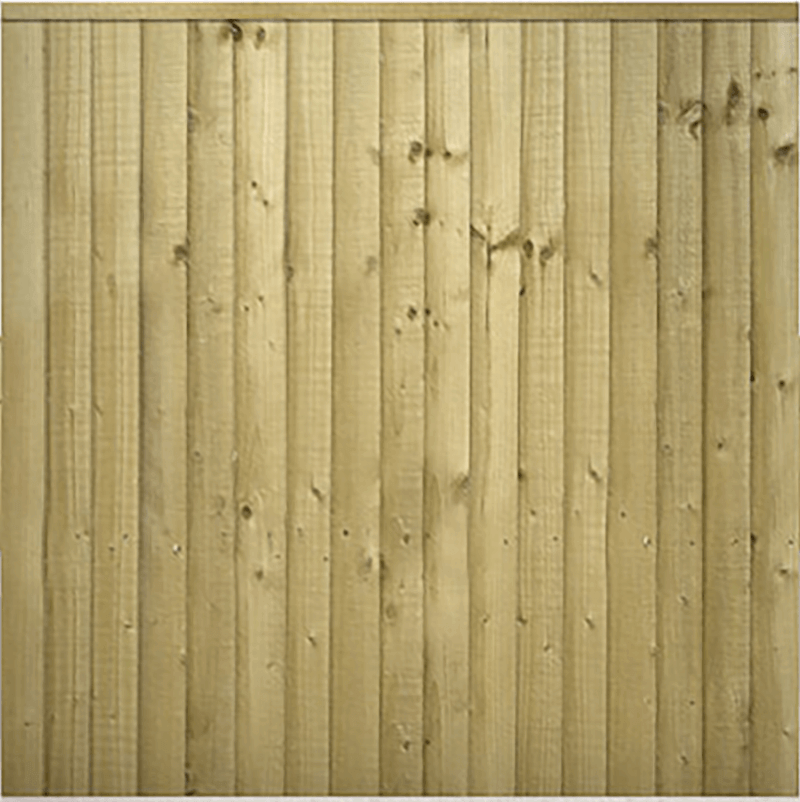 Flat Top
2' (600mm) – £35.00
3' (900mm) – £40.00
4' (1200mm) – £45.00
5' (1500mm) – £51.00
6' (1800mm) – £58.00
Scalloped/Arched
2' (600mm) – £45.00
3' (900mm) – £50.00
4' (1200mm) – £55.00
5' (1500mm) – £60.00
6' (1800mm) – £66.00
Also known as vertical fence panels, these have become a popular choice due to it's modern appearance and with the added benefit of being low maintenance. The timber used is a high quality thickness and comes pre-treated before manufacture.
We can also offer a made to measure service.
Available in two shades, Tanalised Green (natural) or Tanalised Brown.
120mm x 15mm (5" x 7/8") thickness
Stronger than cheaper versions Twice weather
75mm x 22mm (3″ x 1″) Tanalised Framing
Ring Shank sheradised nails used – Non rust
Made to measure gates to match also available
This style of fencing can either be fitted as individual panels between posts or as a continuous line on posts and rails.